Ready to create invaluable connections for your life or business? Introducing…
Empowered 


Connections

club
Picture this…connecting online or in person with other impact-inspired, inclusive business owners.   Sound awesome?
Welcome to Empowered Connections CLUB where it's all about done-with-you networking with like minded leaders & solopreneurs & business owners for connections, collaborations and courage.
You have amazing things to share with the world so let's make sure that others get to meet you and learn about them!
Read on to see how to join…
Create amazing connections for your business and Amplify Your Impact
We are high vibe and growth mindset and ready to connect you to other amazing people like you!
Join with the Online or In Person option or Both!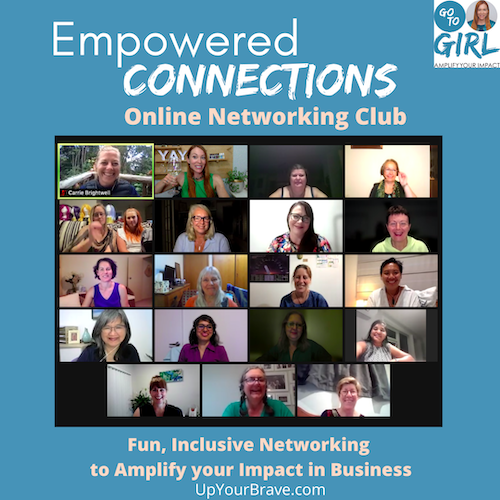 This is a great option for people across New Zealand and Internationally. You can connect with other EC Club members in the private facebook group as well as in real-time online at monthly zoom events.
These will be the Final Wednesday of every month at 1pm NZT.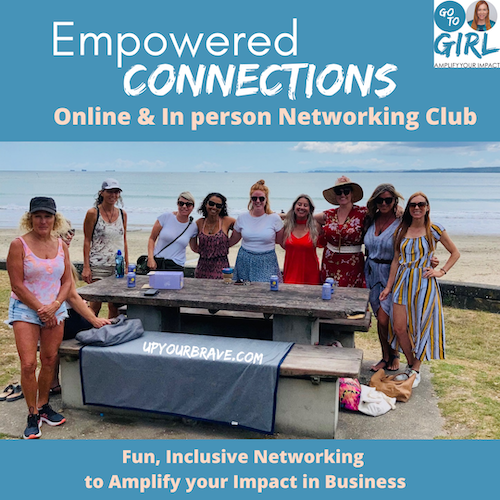 We will have 3 x scheduled biz beach get togethers each month planned that you can choose from.  You can get amazing value just from attending one but you're welcome to attend as many as you like.
Orewa beach, Takapuna beach and Mission bay beach – one a week on Wed, Thursdays & Fridays at 11am each month.  So bring a drink or grab a smoothie or coffee on your way & meet us to sit or walk n talk & make invaluable connections.  *Rain or shine.
*No V passports required.
*Choice to revert to online or pause membership if we go into lock down*
You can choose the Combo option if you want to attend both in person and the online zoom events.
Join Empowered Connections CLUB today!
EC Club - Online (International) OR In person (Auckland only)
NZ$29 + GST/month *earlybird
EC Club - Combo: Online & In person (Auckland only)
NZ$49+GST/month *earlybird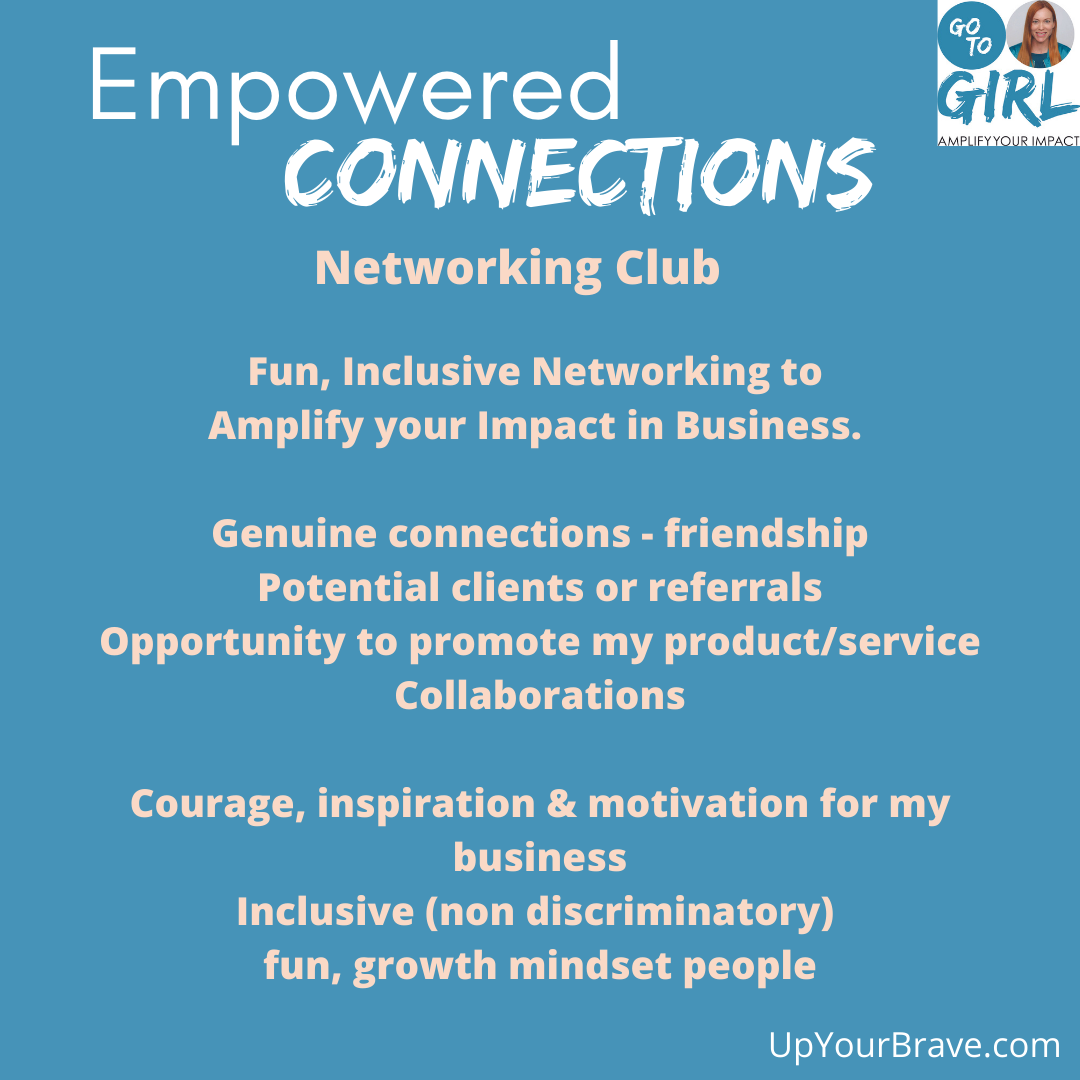 Invaluable connections and opportunity for potential clients/referrals and powerful collaborations to keep you inspired & amplify your impact in 2022.
As an Empowered Connections Club member, depending on your membership choice here's what you'll get:
ECC Directory & Fb Group
 An Empowered Connections members directory within the private fb group so that you can see images and information about other members.   Opportunity to connect online in the fb group in between zoom events. All designed to help you make genuine connections.  
1 x /month Networking Zoom call
Once a month we connect online to check in and let each other know about our latest success, challenge, product or program.
We meet for a power hour on zoom on the final Wednesday day of each month at 1pm.  Once you join you'll get calendar invites & links. 
3x/month In person Biz Connections catch ups
A fun and interactive catch up in person (in Auckland) *possibly expanding to other regions.  We will plan three a month and if you aim to make it to at least one or two you'll be getting great connections and value.  These will be inclusive locations like biz beach walks or coffee catch ups/picnics in the park. Or cafes once the traffic light system ends. 
Wed 12 Jan 11am-12pm – Takapuna beach
Tuesday 18 Jan 11am-12pm – Mission Bay beach
Wednesday 26 Jan 1p-2pm – Online on zoom
Friday 4 Feb 11am-12pm – Orewa beach
*Aim to attend at lease one a month to get great value. If you attend more that's a bonus for you!
*No V passports required for in person meet ups*
Coaches, consultants, solopreneurs, speakers, authors, network marketers, or anyone who wants to connect with them.  You are ideally fun, growth mindset & inclusive.
You could be a Health Coach, Parenting expert, Wellness mentor, Foodie business, Beauty business, Business coach, Landscape Architect, Physio, Plumber and more! Or even if you don't have a business but you're a natural born connector you can join and benefit too!
Step 1: Choose your pricing plan & join.
Step 2: Check your email with 2 important links:
* The Empowered Connections facebook group.
* The information form that will be added to the album in the fb group.
Step 3: Join the Facebook Group and start connecting with others.
Step 4: Attend the monthly Empowered connections / networking zoom calls and engage in the fb group as much or little as you wish.
Step 5: If you chose the combo or in person option (Auckland only at this stage) you will receive calendar invites & emails with meeting dates.
Online Club OR In-Person Club
Pay monthly (stay as long as you like)  for $29+gst/month   *earlybird pricing is the price you'll stay on even if the prices rise in the future.
EC COMBO – Online & Live $49+gst/month.
*In-person club is Auckland only at this stage.
*You will have 3 get togethers each month to choose from. You can stick to the closest one to you or you can travel further to connect with even more people. Attend as few or many as you like.   Details will be posted in the Empowered Connections fb group.
UPCOMING DATES:
Online on zoom – final Wednesday of the month 1pm. 26 Jan, 23 Feb, 30 March etc
In Person (Auckland) 11am-12pm on: Wed 12 Jan – Takapuna beach, Tuesday 18 Jan – Mission Bay beach, Friday 4 Feb – Orewa beach.
**In the event that we go back into lockdown we will simply pause your in-person membership or you can swap to the online zoom option if you didn't choose the combo.
Join Empowered Connections CLUB today!
EC Club - Online (International) OR In person (Auckland only)
NZ$29 + GST/month *earlybird
EC Club - Combo: Online & In person (Auckland only)
NZ$49+GST/month *earlybird
Your
Empowered Connections host & coach
Join me, Natalie Cutler-Welsh and other awesome fun & impact-driven business owners who like you, are ready to grow their business through win-win connections (a deeper & more genuine level of networking). 
Who am I?
Over the last 15 years as a facilitator, personal development, visibility & business mentor and professional speaker, I've been helping busy Business Owners and speakers to Up Their Brave, raise their resilience, evolve their business, hone their message and Amplify their Impact so they can change the world for Good.
As result they have strengthened their connections, and created opportunities to get their message out, grow their business and help more people!
I know the joys and challenges that come with running a business (while raising a family) and I'm excited to help make things easier for you!
I've created Empowerd Connections club to bring amazing people together. 
So if you're ready for invaluable done-with-you networking, connections, collaborations & courage. 
Claim your spot in the Club and let's do this!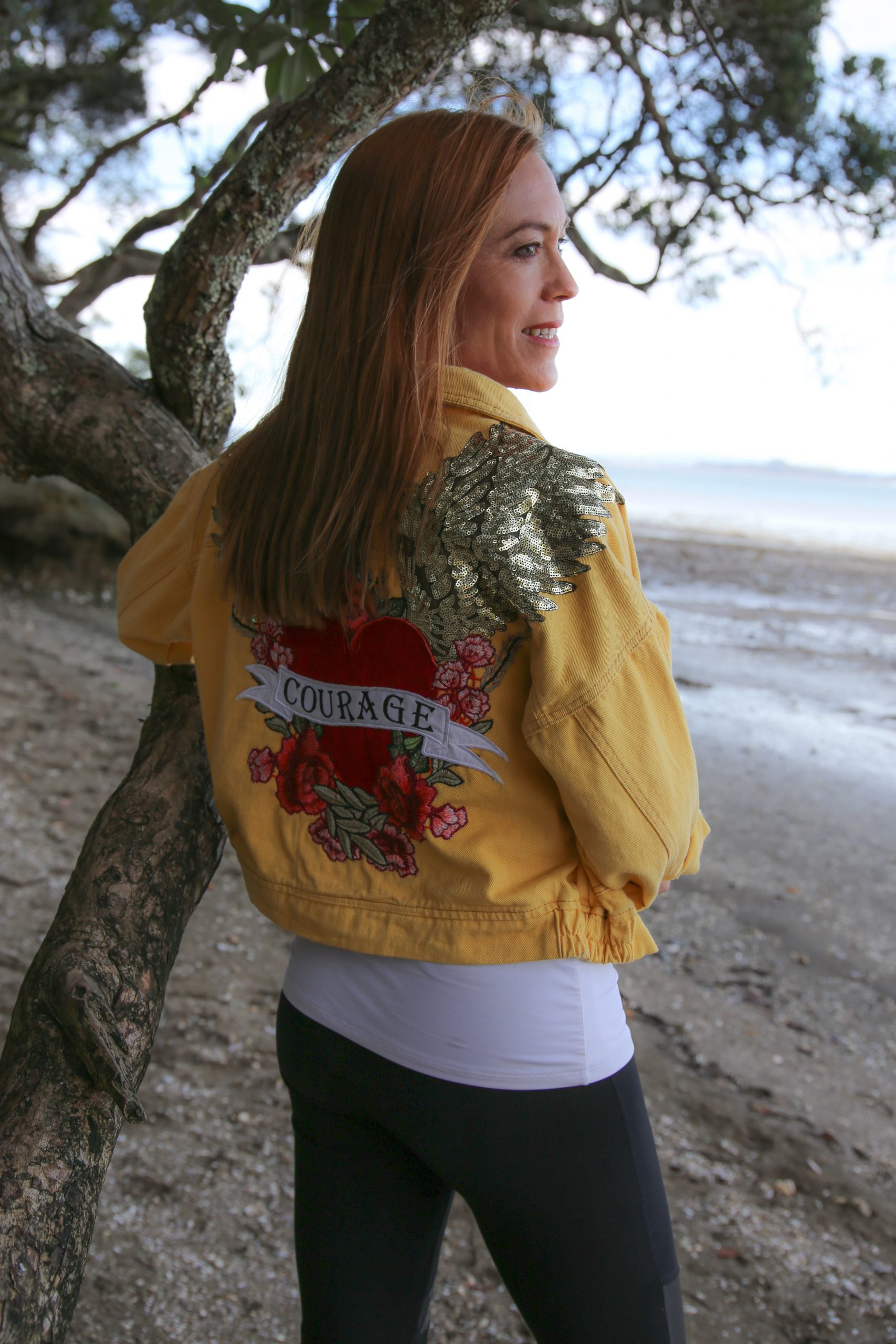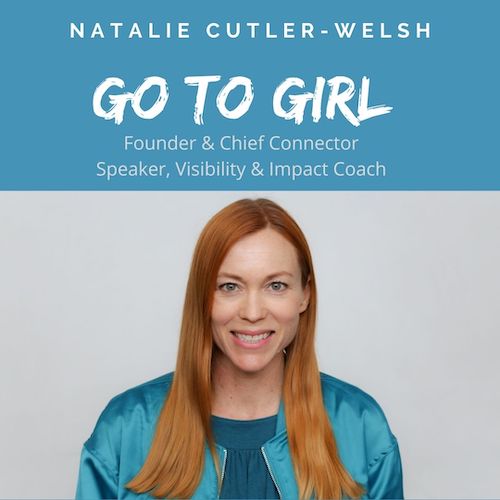 How can Connections grow your Business?
Here's what some of my clients have to say…
"I have made so many incredible connections and genuine friends through Nat & her talent for connecting people.  It's definitely helped me to grow my brand and my business".
"I love meeting new and interesting people who also want to contribute to the community. I have connected with so many already and look forward to more empowered connections".
Got Questions about Empowered Connections Club or Coaching?
leave me a message below and let's chat!